ICT Managed Services
TAG offers end to end Managed Services for customer's Information and Communication Technology (ICT) infrastructure. Managed by teams of qualified experts. TAG's offering start from the building of ICT infrastructures to managing day to day operations.
TAG's main objective of Managed Services is to maintain customers' systems in good condition so that services provided to the end users will always be at the best level. TAG's main services consists of following components:
Installation and Configuration

Helpdesk

Preventive Maintenance

Corrective Maintenance

Spare Parts Management

Performance Monitoring

Security Management

Knowledge Sharing
Consultation & Project Management Services
We offer highly skilled ICT professionals to manage, support and administer specialized applications in areas such as Enterprise Application Systems, Workflow Integration and Internet/Intranet. 
Our Project Managers are strongly experienced in project management. With our available network of IT professionals developed over the years, we are able to mobilize our resources for our clients on terms most suitable and specially tailored to the needs of our clients which may include on demand services, short term engagements or long term contracts for our clients with diverse needs.
Network & Communication Services
TAG offers vast experience and expertise in the following network services:
Network design and consulting

Structured cabling services, network management services (hardware and software)

Structured cabling maintenance

Troubleshooting of local area network (LAN) & wide area network (WAN)

Closed Circuit Television (CCTV) system
Indoor as well as outdoor perimeter poles.
Conventional coaxial digital video recorder (DVR) – based CCTV. IP – based CCTV solution with network video recorder (NVR) and smart video analytics.
Single Master Antenna TV (SMATV)
Centralised television, satellite TV (Astro and audio channel source for entire building)
Site Preparation & Relocation Services
We offer vast experience and expertise in relocation works, including banking products and system, high end servers and mid-range systems, as well as personal computer and small systems.
Structured Cabling & Networking Infrastructures
TAG offers vast experience and expertise in structured cabling and networking infrastructures.
Structured Cabling –

u

sed in intelligent buildings to integrate the facility's voice, video, data and building automation systems, IT systems and communication systems within one cabling infrastructure. It helps eliminate the costly process of installing and operating multiple wiring networks to separately accommodate each and individual system.
Software Application Development
We have a pool of highly trained software developers through collaboration with our partners that possess in-depth knowledge in the state-of-the-art technologies from various software development environments, software tools and platforms.
Our computer professionals can be deployed to develop an information solution for our clients.
Tel: +60378869448
Email: admin@tag.com.my
A-13A-3, Plaza Glomac
Jalan SS 7/19, SS7
47301 Petaling Jaya
Selangor Darul Ehsan, Malaysia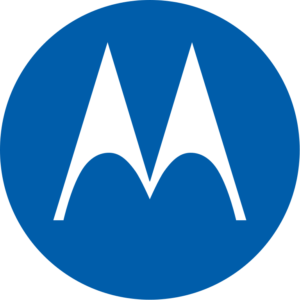 A MOTOROLA SOLUTIONS AUTHORIZED DEALER